Yazi
Sample Screen Shots
---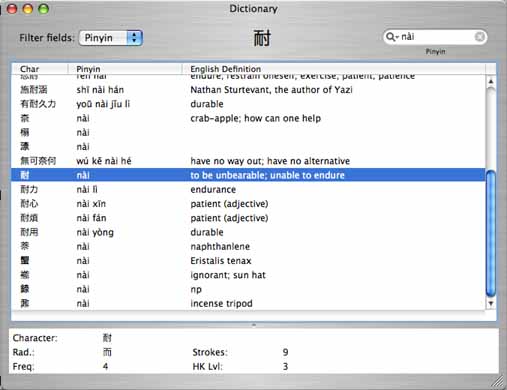 Dictionary window. Filtering fields allows you to exclude entries that do not contains the specified field. Views are fully configurable.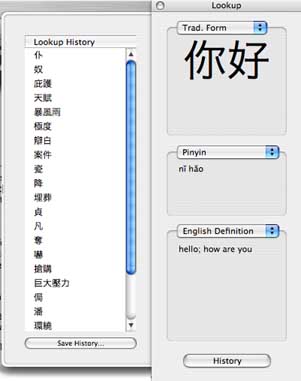 Floating lookup & history window. History can currently be exported as text, but in the future exporting to Mandarin Tutor for study will also be supported.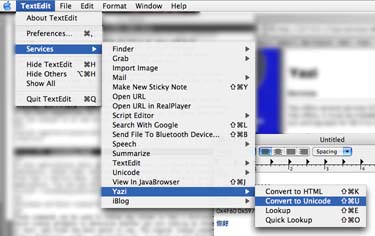 Choosing a service for Yazi to perform.
---
© NS Software, All rights reserved.
This software is provided without warranty implied or otherwise.
Last modified:
---